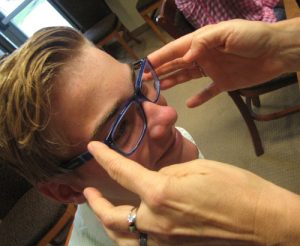 Warranties
Are the frame and lenses warranted? If so, for how long? Does the warranty cost extra or is it included in the price of the eyewear?
Trained Opticians
Certain prescriptions require certain frame styles and lens treatments for your glasses to perform well and look great. Only trained opticians can guide you through this. Is the person assisting you qualified to do this?
Putting Your Needs First
No optical dispensary can carry every frame. Will your opticians work to find a frame that fits well and is comfortable? Are they willing to order the exact frame that's right for you? Or will they give you one that's "close enough" because that's what is in stock?

High Quality Materials
Only high quality materials can be backed with a long warranty. Are the welds on the frame strong? Will the enamel on the frame flake off? Are the lenses finest quality? (That is, free of optical distortions which can cause eye fatigue.) Will your lenses be replaced if the scratch-resistant coating fails? Don't be enticed by low price.